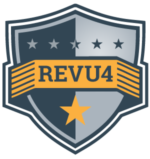 Congratulations! We've Received Your Order.
What happens next? Let us set up your profile and preferences.
A few quick tweaks, and you're good to go!
We'll take your business information and begin the process of configuring your feedback funnel and review request messages to get the most results from your contacts.
We don't let the robots handle these important details.
We're going to hand-craft your feedback request and customer survey pages with your brand and message and make sure everything links to the correct place.
You can expect to receive a couple of test emails from our platform in the coming hours. Please follow the simple instructions to confirm those tests at your earliest convenience.
We'll have the whole thing set up and running for you in a couple of hours.
If you have any questions, please send us an email from the Contact area.
For now, head over to your account dashboard and make sure everything is accurate and up to date.