Schedule a Free Demo
Your business is unique, so our live demonstrations are custom tailored to you.
We feature your business name, logo, color and graphics to show you a real-world working process that you can expect to see when you manage your online reputation with REVU4.
You won't see a pre-recorded, generic video that glosses over the many ways different business owners can use REVU4.
During our demonstration, you'll see many of the easy ways you can add REVU4 into your existing workflow, software and business practices. You'll have the freedom to stop us and ask for clarification and ask specific questions related to your business.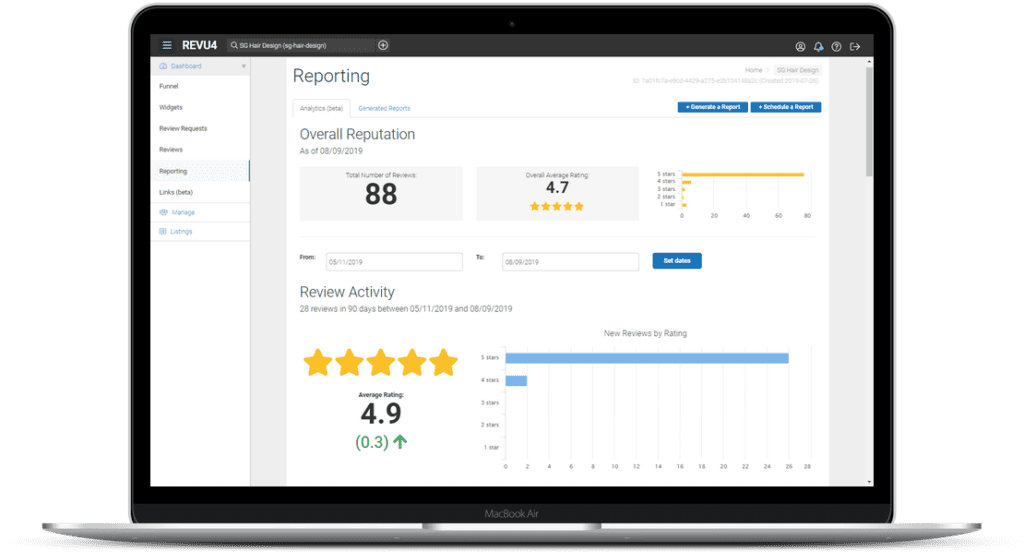 We don't over-book ourselves, either. To reserve your live demonstration time, use the form below to select a date and time that best suits your schedule, and send us the contact information we need to get you set up.